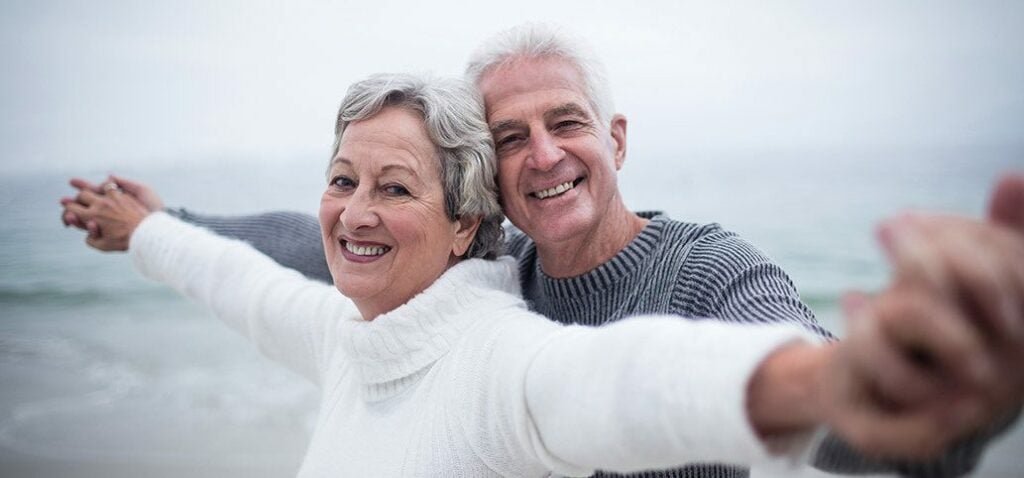 Everyone at Hear Well Be Well will:
Treat you with respect and care.
Educate you about your hearing.
Help you make informed decisions.
Do everything they can to help you hear to the best of your ability.
Five reasons to choose Hear Well Be Well
1. Independent, family-run
As independent, family-run hearing aid clinics, Hear Well Be Well can bring you a wider variety of hearing aid technologies than many other clinics. We're proud to provide leading-edge technologies from globally recognized brands like Beltone, Signia, Starkey, Phonak, and more.
2. Highest standards of care
Your comfort and understanding of the state of your hearing are our focus. We'll never rush or pressure you. When you visit for your initial free hearing test, we take the time to educate you on how ears work and the variety of testing methods you'll experience. You set the pace. We'll respect you, your choices, and your questions.
We're happy to include your family doctor or healthcare specialist (with your permission, of course) as part of the circle of care should you wish them to receive your audiogram results or other information. With years of experience interacting with healthcare professionals, the teams at Hear Well Be Well are experienced at communicating the relevant information.
3. Your best potential through comprehensive testing
The Hear Well Be Well proprietary hearing testing has proven successful for over 35 years for everyone from those with normal hearing to extreme hearing loss. Using the most advanced technology in hearing testing, including video otoscopy that allows you to see the inside of your ear, you'll get results that tell the story of your hearing capabilities. You'll see and have your audiogram explained in ways you can understand. We've developed our proprietary hearing testing so we can discover and take action, when necessary, on the nuances of your hearing capabilities.
4. Support and protection
While we're proud to offer advanced technologies in hearing aids from globally recognized brands, we go beyond just selling hearing aids. We recognize that finding you have hearing loss can be a difficult experience. So we work with you to understand and come to terms with the changes in your hearing. You'll get comprehensive support as you adjust to your hearing solutions, and we're ready to be with you every step of the way. When you have questions, we'll give answers. Appointments are scheduled so you can meet with us at strategic points in your experience with new hearing solutions.
At Hear Well Be Well, you may access a two-week free trial* of your hearing solution, along with a 30-day return policy and a 90-day satisfaction evaluation period.
You also have access to comprehensive service plans to protect you and your hearing solution. From warranties to cover repairs should your hearing aids get damaged to hearing loss protection coverage, your service plan helps give you peace of mind.
5. Strengthening our communities
Since 2013, Hear Well Be Well has helped those in need of better hearing through the Gift of Hearing program. Gift of Hearing gives hearing testing, hearing aids, and professional services at no charge to those with barriers to accessing this support. In the years since it began, the Gift of Hearing program has provided lifechanging hearing solutions to hundreds of people in Southwestern and Central Ontario.
In addition to our work in our local communities, our CEO family, John & Kathleen Tiede, has worked with youth in Rwanda's Hope Village. Through the International Gift of Hearing program established in 2014, hearing aids and training for local doctors, nurses, and specialists have been provided.
Hear Well Be Well works with other agencies like Veterans Affairs, ODSP, and WSIB. We also work with all third-party insurance companies. Contact us to ask about the Ontario Government hearing aid assistance programs.
*Available on select hearing solutions