Supporting communities both here and abroad
Giving back to our communities is an important motivator for the Hear Well Be Well teams.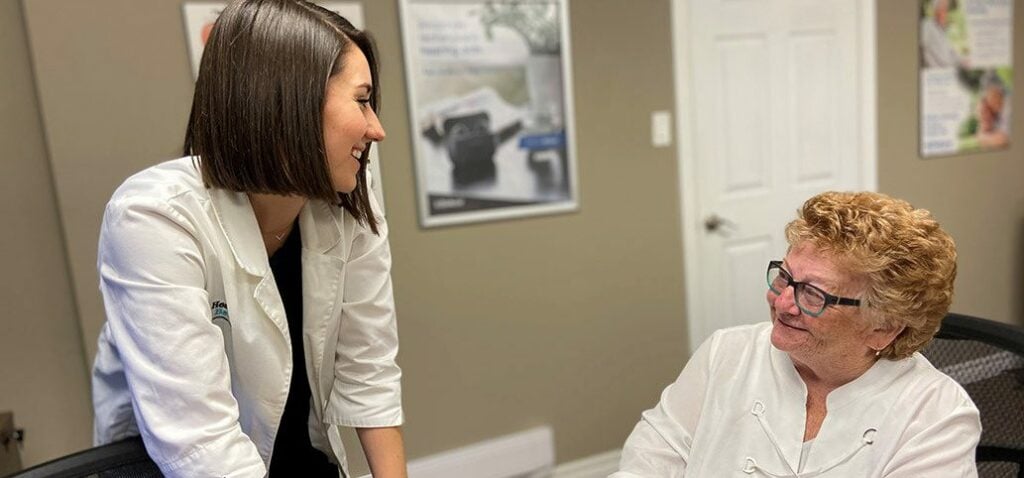 Gift of Hearing
Since 2013, the Hear Well Be Well Gift of Hearing program has helped hundreds of people in Ontario access hearing solutions that were out of reach for a variety of reasons. Recipients received hearing testing, hearing aids, and all professional services at no charge.
Gift of Hearing recipients are dedicated members of their communities who give back even in the face of challenges and are nominated by our staff, clients, and the communities at large.
Learn more about our Gift of Hearing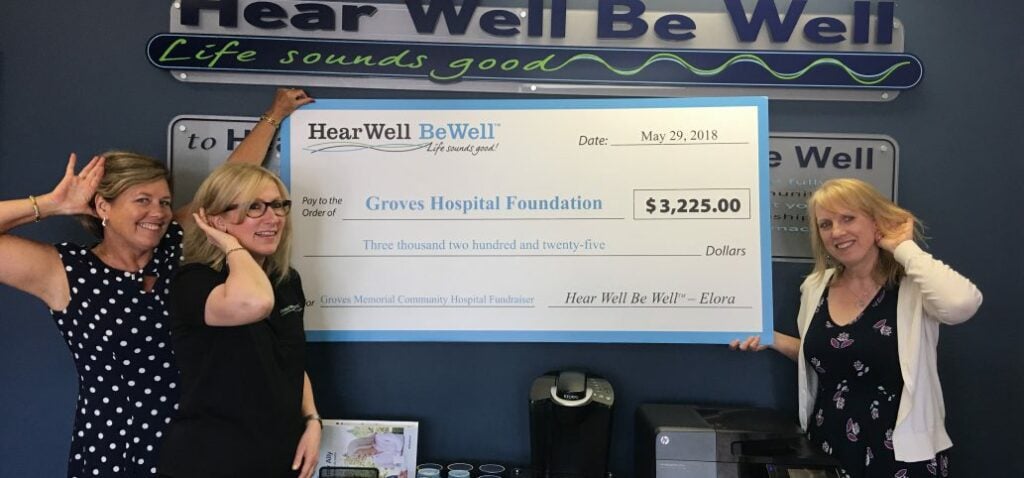 Donations to communities and groups
Over the years, about half a million dollars have been donated to local Ontario charities and healthcare foundations by Hear Well Be Well and its founders, John & Kathleen Tiede, including:
ONE CARE Easy Ride program in Huron and Perth Counties supporting seniors' mobility and accessibility
Groves Hospital & Foundation to support the new hospital being built in the Centre Wellington community
Quality of life for our communities is essential and we help where we can.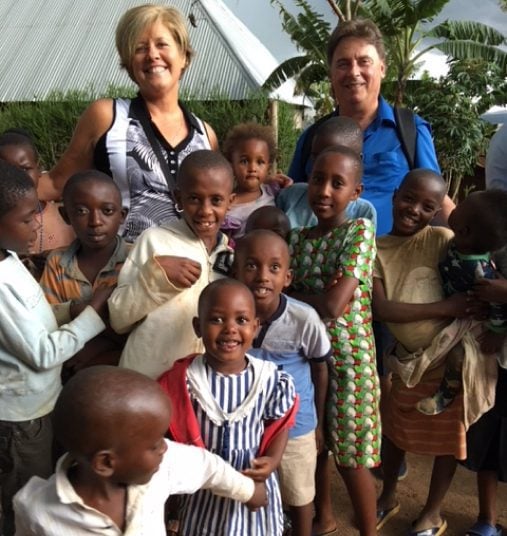 Overseas work
2023 International Gift of Hearing in Rwanda
While COVID interrupted all our lives, it also interrupted the charitable work in Rwanda done by our founders, John & Kathleen Tiede.
For 15 years, the Tiedes have worked with African youth in Hope Village, home to children who survived the genocide in Rwanda. The Tiedes work to empower them to become self-sufficient and productive members of their society, as well as providing funding for education, agriculture, and business initiatives.
In 2014, John and Kathleen established the International Gift of Hearing program to repurpose used hearing aids, given their strong medical ties in Rwanda. In Canada, hearing aids over 90 days old cannot be resold in Canada, even if they work perfectly.
Local drives initiated by the Hear Well Be Well teams each time the Tiedes return to Rwanda help support hearing solutions for those in trying circumstances. They also work to educate local doctors, nurses, and specialists on hearing loss and hearing aid technology to properly care for their patients.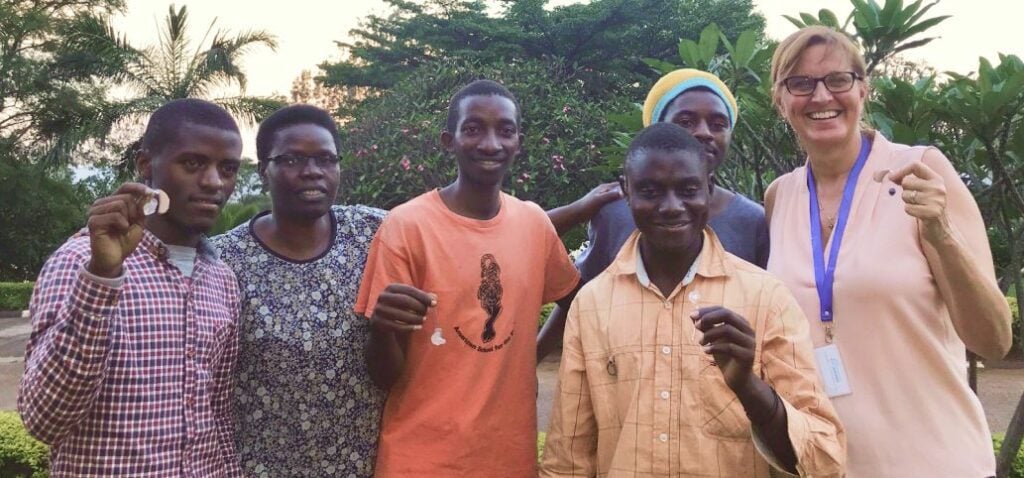 The miracle work continues in Rwanda…
"Hello John! I have to believe God was at work because, not only did these boys test as being candidates for hearing aids, but the evaluation appointment lined us up just at the time that you donated 200 digital hearing aids. The boys can hear!! I want to thank you for the generous and life changing donation. Here's a photo of us."