.
Hear Well Be Well™ is an independent, authorized dealer of Beltone™
In addition, we service and sell most other hearing aid brands available in the Ontario market. Our recommendations are based on years of experience and expertise in the industry, and we select hearing aids that meet our superior standards of quality, reliability, service, using the latest technology.
Beltone's hearing solutions are developed using only the latest hearing technology and are designed to fit just about any lifestyle and hearing loss. Explore this section to learn more about Beltone's state-of-the-art hearing aid technology and how we can meet your cosmetic needs with one of our many hearing instrument styles.
---
Beltone Trust™
#1 CONCERN: "I don't hear well in group settings."
Many people with hearing loss, including hearing aid wearers, have this concern.
Trial Beltone Trust™ 17
The best hearing aid in group settings.
Hear the difference yourself.
Book your hearing test today and get a FREE in-office demonstration** of Beltone Trust™ 17, where you'll hear better in groups than with any other brand.
**In-office demonstration will simulate the noise experienced in a challenging group environment.
We offer hearing aid styles from invisible to nearly invisible.
View Hearing Aid Styles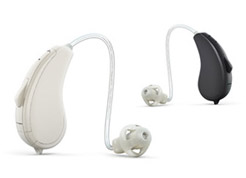 Beltone Trust™ is the most advanced and flexible hearing aid experience available today.
HOW YOU WILL BENEFIT:
Unprecedented Sound Quality
Hear up to 80% more sounds around you than with any other hearing aid on the market.
Access to Remote Customer Service
Connect with one of our hearing health specialists outside regularly scheduled appointments, from anywhere you are in the world.
Lifetime of Care and Protection
You will be covered for the life of your hearing aids, from your first screening, through all the years you own your Beltone hearing aids.
For more information on Beltone Trust™, please go to Beltone.ca
Beltone Ally™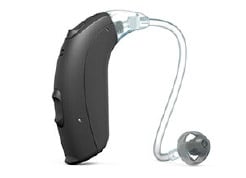 Discover Beltone Ally™, a new wireless product family with advanced and easy-to-use features, never before seen in this class of hearing aids. With Beltone Ally hearing aids, life can be more rewarding. When you simply need to hear better, Beltone Ally is always there for you, like a reliable friend.