Beltone

Beltone's hearing solutions are:
Developed using only the latest hearing technology
Designed to fit just about any lifestyle and hearing loss.
Explore this section to learn more about Beltone's state-of-the-art hearing aid technology and how your need for discretion and comfort can be met…
Beltone Rely™
Great hearing for everyone.
Your hearing loss shouldn't hold you back from living life. That's why Beltone Rely is designed to deliver great sound quality, a comfortable design that fits you and the option of long-lasting rechargeability.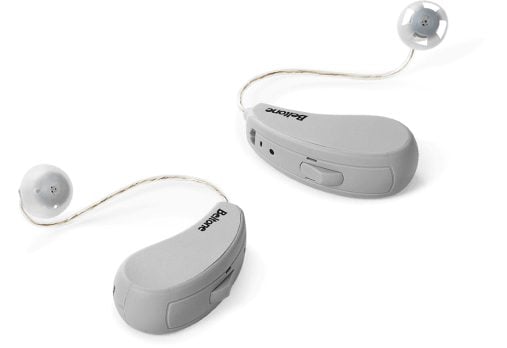 Beltone Achieve
Hear through the noise
Beltone Achieve provides 150% better speech clarity in noise compared to previous technology.ᶧ Be part of the conversation even in noisy situations—like packed restaurants, busy stores or big events. You'll also hear when something or someone is approaching from out of sight, such as a car or a person. With Beltone Achieve hearing aids, you won't miss a moment.