Beltone Rely™
Great hearing for everyone.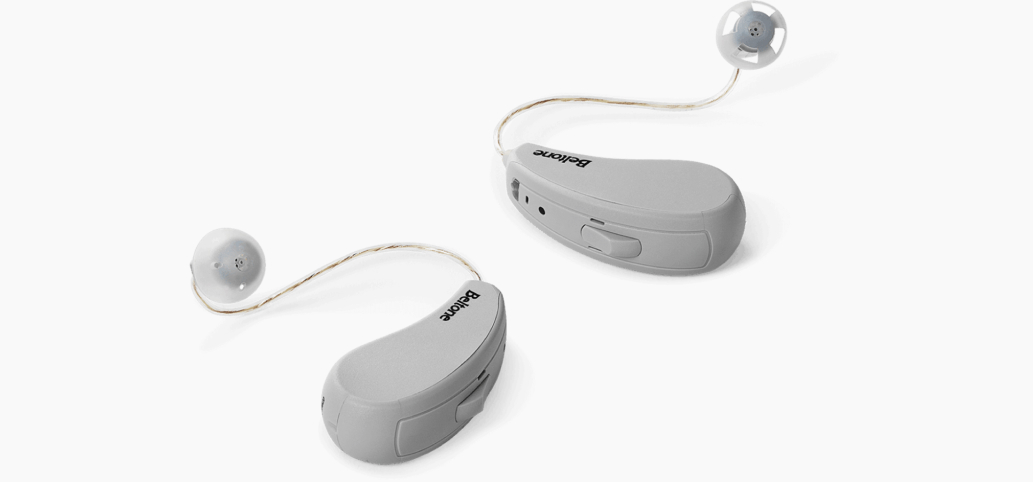 Rely on your hearing aids.
Your hearing loss shouldn't hold you back from living life. That's why Beltone Rely is designed to deliver great sound quality, a comfortable design that fits you and the option of long-lasting rechargeability.
The benefits of Beltone Rely™
Complete and essential hearing aids designed to hear life to the fullest and the sounds that matter most
Connectivity, streaming, and the option of rechargeability to keep you connected to your life
Dedicated support and care, even from the comfort of your home
Hearing aids for all types of hearing loss in a variety of colours

Book your FREE no obligation comprehensive hearing test today

Get our newsletter!
Research, Specials, Contests, News & More.
Subscribe today

"You ladies are very congenial, helpful and informative"
I would like to thank you for your service regarding my new hearing aids.
You ladies are very congenial, helpful and informative.
The technology has improved over my original pair and I am very satisfied with the outcome. And thanks for the wuerthers!
Doug Harrison
Elora

Sign up for Hear Well Be Well's newsletter
Learn more about hearing research, contests, specials and more.
Improve your hearing and your health today
Contact one of our clinics for more information on any of our products or services or to arrange an on-site hearing test.
Contact us