Phonak

Phonak continuously challenges the limits of technology to help overcome even the most difficult hearing solutions.
Phonak technology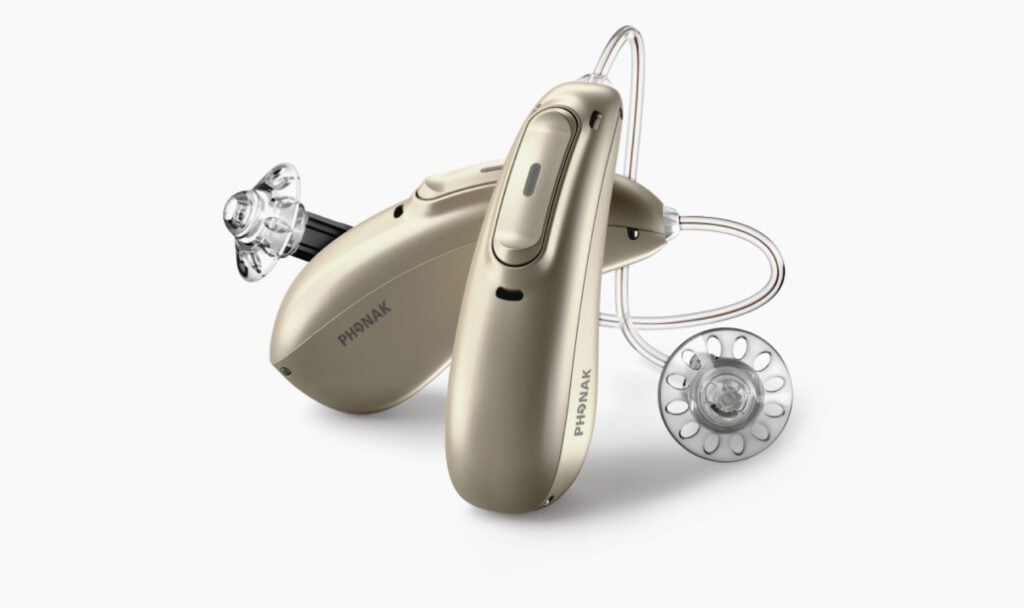 Universal Connectivity: The multifunctional capabilities of Phonak Paradise allow for up to eight Bluetooth-enabled devices to be paired, while two can be simultaneously connected. This adds to a seamless listening experience.
Rechargeable Technology: Phonak rechargeable hearing aids are fully featured hearing aids with a built in Lithium-ion rechargeable battery – Providing 24 hours of use from one charge
Biaural VoiceStream Technology: The exclusive ability of Phonak hearing aids to stream the full audio bandwidth in real-time and bi-directionally for improved sound quality.
AutoSense OS: They recognize and automatically adapt to more of your client's listening situations – Blending between multiple settings to optimize your listening experience in any given environment.
Motion Sensor Hearing: Detects movements to seamlessly steer between microphone mode and Noise Cancellation settings.
Tap Control: Allows consumers to steer Bluetooth features; accept/end calls from connected iOS/Android devices, pause/resume streaming from Bluetooth devices, access to Bluetooth-based voice assistant apps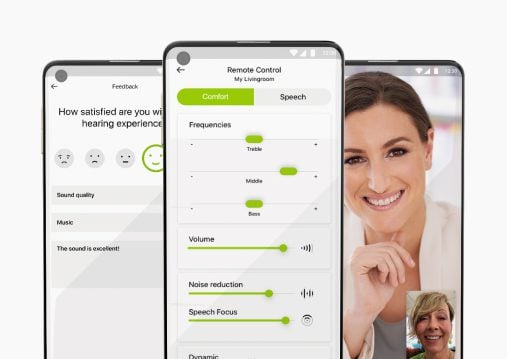 MyPhonak app
Improved navigation for a more intuitive experience
Custom programs to enhance your hearing in different environments
Detailed insights into your physical activity and wearing time
Virtual support from your hearing care provider wherever you are
One central account to keep all your information safe and secure
Virto P
Unleash the wonder within you
Paradise is now available in all custom products – providing you with speech enhancer, dynamic noise cancellation and full Bluetooth connectivity. Phonak's Virto P-312 can connect to any Bluetooth device: two simultaneous connections and 8 total pairings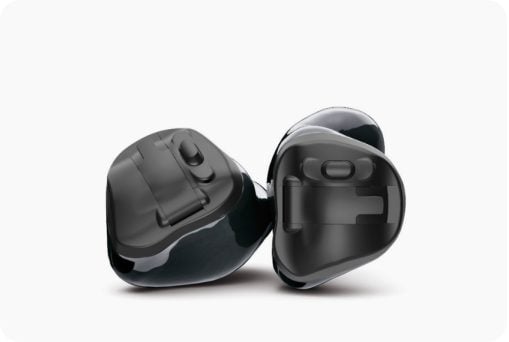 Virto P Titanium IIC
Custom made from titanium
The world's only titanium custom hearing aid. Currently in it's 3rd generation of titanium products, Phonak devices are great for those with allergies to other materials and it's 15 times stronger than acrylic.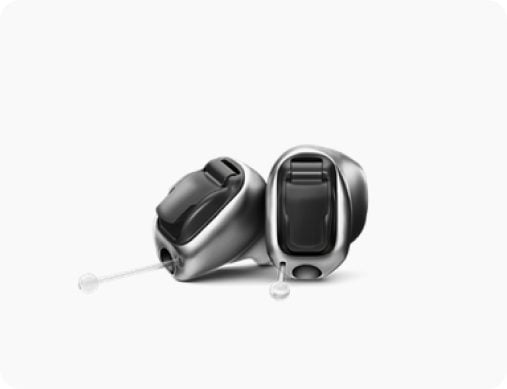 Audeo Fit
Taking you beyond hearing improvement
Phonak strongly believes in Well-Hearing is Well-Being: Tying in your social-emotional, physical & Cognitive abilities. With this in mind Phonak wanted to provide a device to assist in your physical well being. The Audeo Fit provides users with a sensor receiver which tracks Heart Rate, steps walked or run and distance. Using the MyPhonak App, clients can track their data, set goals to achieve physical activity and keep a history of health data.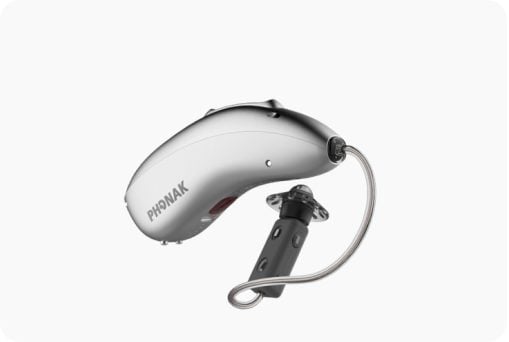 Audeo Life
A waterproof hearing aid
Audeo Life is the first waterproof and sweat-proof rechargeable hearing aid (up to 50 cm). Built to withstand freshwater, salt water, chlorinated water & sweat.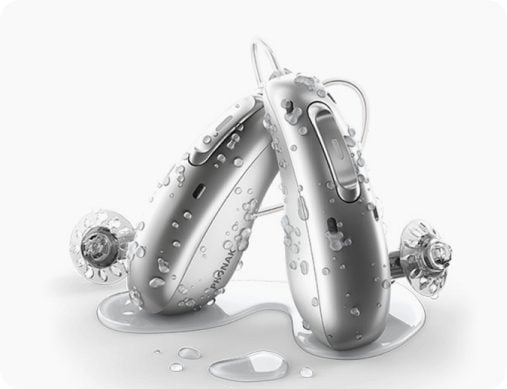 Slim
Unique left and right design
The Phonak Slim allows clients to experience a new style of hearing aids – slim, sleek and rechargeable. Designed to follow the contour of your head, the Phonak Slim has a 7-degree bend on each aid. Providing everything Paradise has to offer, the Phonak slim is great for clients who would like a different look or perhaps struggling with the overall appearance of a traditional aid.