Making everyday amazing.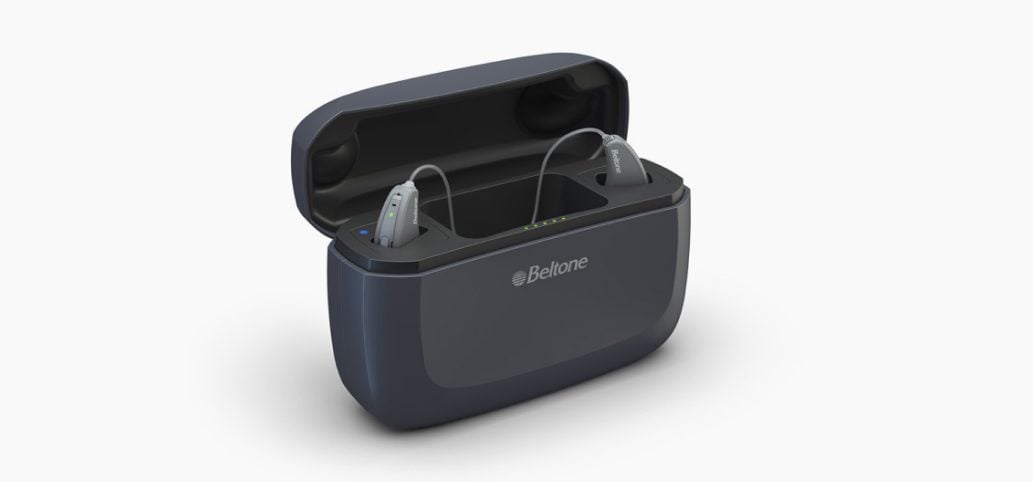 Every day is filled with special moments that make our lives amazing. Every word, laugh and sound add to our relationships and experiences. Beltone Amaze ensures you won't miss a moment.
A complete hearing solution: Connect with natural sound
Beltone Amaze is fully rechargeable, easy to use, and can connect to any of your devices.
Rechargable
Fiddling with batteries is a thing of the past. With Beltone Amaze's integrated lithium-ion battery, you no longer need to replace batteries. Recharging is simple. Place your hearing aids in the charger overnight, and they'll be ready again in the morning. If you forget to charge your hearing aids, no worries! With just 30 minutes of charging, Beltone Amaze is good to go another eight hours before the next charge.
Connect
Wireless accessories and Made For iPhone connection mean you can connect Beltone Amaze to any of your devices. Improved streaming technology allows you to stream music, movies, and phone calls right to your hearing instrument, without losing any sound quality.
Easily control your hearing aids remotely with the Beltone HearMax™ app. With a few simple taps on the screen, you can discreetly adjust the program and volume on your hearing aids, check the battery status, and even change speech focus–all from your smartphone.
Natural sound
Beltone Amaze has faster processing and extended bandwidth, which means you'll be able to hear birds singing, leaves rustling, and grandchildren laughing better than ever. You can more fully enjoy the textured tones of your favorite music! The new Impulse Noise Reduction feature reduces loud or uncomfortable sounds making the pleasant ones come through even clearer.