Our NEW hearing aid rental program offers one low monthly price.
Available exclusively to our 13 clinics in southwestern and central Ontario, you can now wear brand-new latest technology hearing aids at an affordable low monthly price. Now that's an attractive option!
Program details
Our new subscription program provides an alternative to ownership (which requires payment in-full at time of dispensing). Therefore, you now have 2 options: you can either own, or rent, your hearing aids.
As a subscriber to this new program, you'll experience the freedom of hearing clearly, while enjoying peace of mind afforded by one low monthly price. You'll also have access to the latest in hearing aid technology.
If you've been hesitant about owning hearing aids either due to upfront cost, or fear of wearing outdated technology, taking advantage of this new rental program is a welcome option.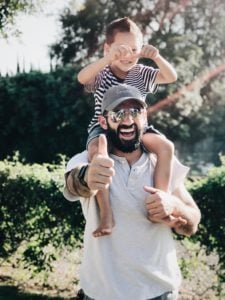 The benefits
What this means for you:
• ONE LOW MONTHLY PRICE – Rent your hearing aids for one low monthly price, starting as low as $99 per month for a pair of hearing aids.
• NO UNEXPECTED COSTS – The subscription covers a thorough assessment and full warranty on the device.
• ALWAYS HAVING THE LATEST TECHNOLOGY – One attractive benefit of renting your hearing aids is the option to upgrade your device every 3 years. That way, you'll always have the latest technology, and won't need to worry about the cost of replacing outdated technology.
• GIVING THE GIFT OF HEARING – When you upgrade your hearing aids with us, your old devices are refurbished and donated to a charitable organization, to help people with hearing loss in developing countries.
If you prefer hearing aid ownership, this option is still available to you. Our new rental program provides a second option, with one low monthly price.
Call today
Whether you decide to rent or own your hearing aids, you choose the plan that's right for you.
To book a FREE hearing test and to learn more about hearing aid rental, call us at 1-888-457-3453.
When hearing aids can fit your lifestyle and your budget, life sounds good!