Being reunited with friends and loved ones reminds us how much life has to offer. We are also reminded of how improving our hearing improves our quality of life.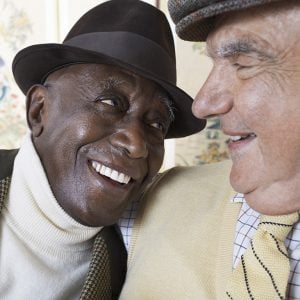 Benefits
Hearing well plays such an important role in our daily lives. It allows us to:
Connect more deeply with loved ones, making communication easy once again
Direct our focus on others, instead of feeling insecure and focused on ourselves
Enjoy performing daily activities independently
Attend an appointment on our own, since we can better understand what others are saying
Enjoy an active lifestyle and celebrate with our tennis partner or golf buddy on their perfect shot
Feel safe in an emergency because we can hear the warning sirens
Overall, we experience improved quality of life. When we feel confident, connected, safe, and are maintaining our independence, we have a greater capacity to offer our gifts to the world.
Offerings
Your hearing health and well-being are the cornerstone of our commitment to you. At Hear Well Be Well, we offer:
FREE Comprehensive Hearing Tests
In-office hearing aid demonstrations at no cost
Manufacturers' warranties
Loss / damage / stolen coverage
30-day return policy & 90-day evaluation period
Hearing aid lifetime service plans that include:

scheduled follow-up appointments (2 weeks, 1 month, 3 months and 6 months)
annual retesting and reprogramming
unlimited in-office hearing aid cleanings
unlimited trouble-shooting

And much more
Today's hearing aid technology provides many options in modern styles, shapes and technology to choose from. We also offer user-friendly hearing aids that are rechargeable and won't interfere with masks. We will work together to help you find the hearing solution that's right for you.
We invite you to book an appointment with us. Our hearing healthcare professionals will take good care of you. Contact us by clicking here. 
Improving our hearing improves our quality of life and gives us peace of mind.