The Rechargeable Hearing Aid Solution You've Been Waiting For
Did you know that the average hearing aid user can use up to 200 batteries a year? It can be a point of frustration for many hearing aid users. But finally, a simple battery solution has arrived that lasts all day long, all year long.
ZPower Rechargeable Battery System for Hearing Aids is a unique solution for Beltone Hearing Aids.
·They can charge fully in just 2 - 4 hours
·They are more convenient for customers with dexterity or other health issues
·ZPower Batteries are fully recyclable
·No waste, no frustration, no hassle
·You can still have the flexibility to switch between rechargeable and disposable batteries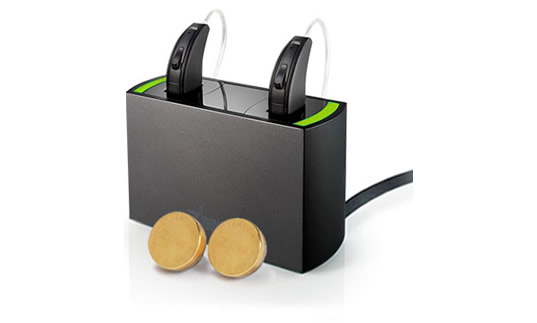 All-day power on a Single Charge

Flexibility to Use Disposable Batteries
Contact us today for more information.