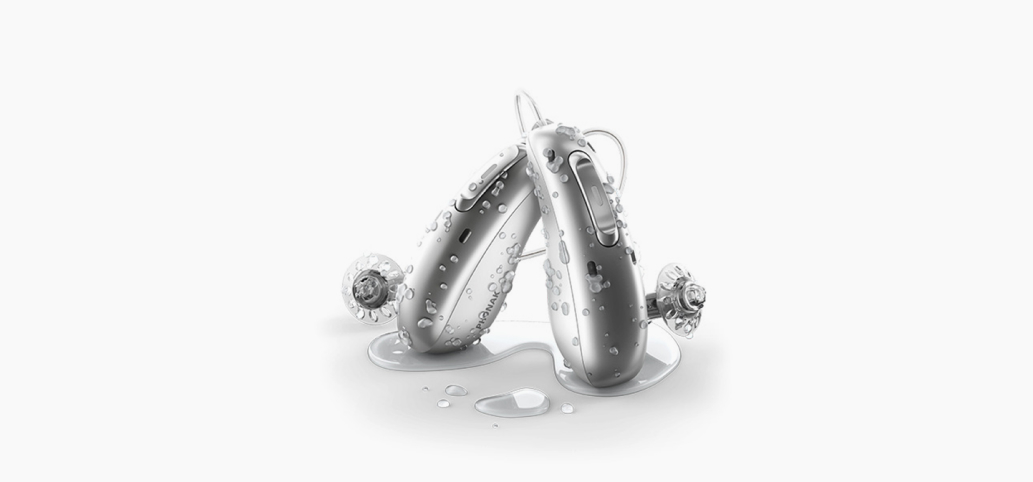 Hearing loss shouldn't prevent you from living the life you desire - Going to the gym, running errands on a rainy day, going to the beach, gardening on a hot day or vacationing in the tropics.
Waterproof
Audeo Life is the first waterproof and sweat-proof rechargeable hearing aid (up to 50 cm). Built to withstand freshwater, salt water, chlorinated water & sweat.
MyPhonak app
When paired with the myPhonak app, Audeo Life unlocks health data tracking such as step tracking and allows you to set goals.
Induction charging
Audeo Life now uses induction charging with the Charger Case Go which features an internal battery to hold an additional 3 charges.