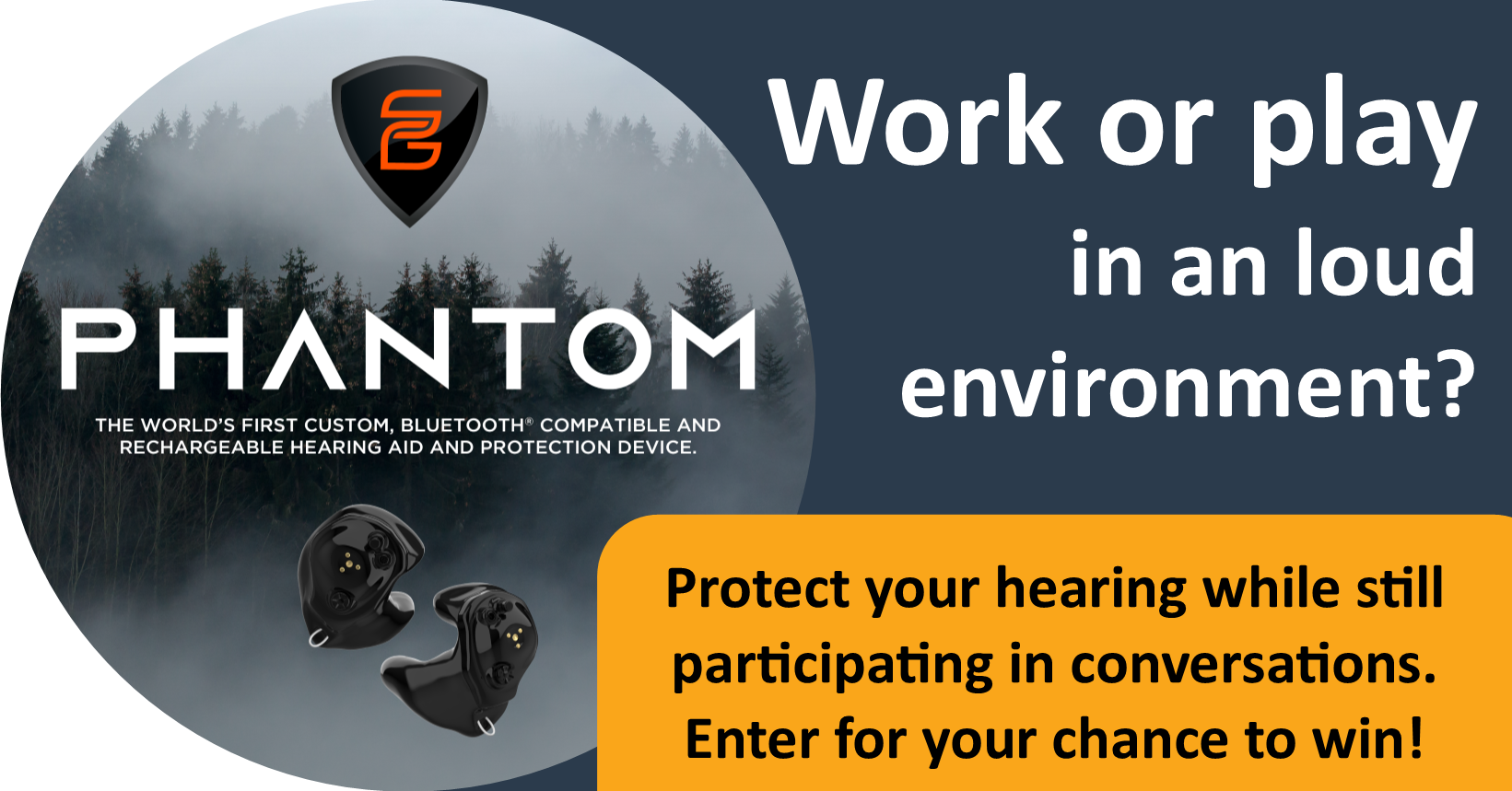 Hear what you want, turn down the noise.
The world's first custom rechargeable and Bluetooth® compatible hearing aid and protection device could be yours.
While the SoundGear Phantom has a great reputation with hunters, it's also a terrific find for construction workers, roadies, farmers, bar staff and more. If you work (or play) in loud environments, the SoundGear Phantom may be right for you.
Hear Well Be Well is pleased to partner with Starkey to offer the chance to win your own set of SoundGear Phantom!
The SoundGear Phantom is the world's first Bluetooth® compatible, custom-fitted, rechargeable hearing aid and protection if you have normal to moderate hearing loss. You can hear environmental sounds and conversations more clearly while offering protection from both sudden and continuous sound.
And now you have a chance to win your own SoundGear Phantom! Winner must be able to attend one of our 13 locations to be custom-fitted.
Contest closes September 30, 2022.
Enter to win!
For hunters, construction & manufacturing workers, bartenders, roadies, and more.
Hearing loss sneaks up on you. Don't wait until it's affecting your relationships and safety. If you work or play in noisy environments, chances are you'll experience some hearing loss by the time you retire.
Untreated hearing loss has been connected to:
Depression
Feelings of isolation
Relationship breakdown
Cognitive and memory decline such as dementia
Issues with personal safety